Europe...The word conjures visions of fine cuisine, gorgeous landscapes, quaint villages, exotic cities, and treasures of art and architecture. River cruising in Europe is an experience like no other: elegant, intimate, and unforgettable. Join CroisiEurope for one of the best river cruises in the world, and experience the sunlit vineyards and olive orchards of Italy, the glittering night-lit bridges of Paris or the fabulous remains of Angkor's temples. The world is waiting for you. A family business founded in 1976, CroisiEurope operate 50 cruise boats, including canal barges in France and a maritime coastal ship in their fleet of modern small boats.
Best Value for the Money
More than 200,000 passengers have sailed to the lands of their dreams, for the times of their lives on CroisiEurope's River Cruises. Their fleet of 45 company-owned ships and 5 chartered vessels, will take you to your choice of dazzling riverside cities in France, Italy, Spain, Germany and Belgium – to the romantic Rhine Valley, the Rhône and Saône, the Seine, the beautiful blue Danube, the Douro Valley, Venice, and more – where you can explore and enjoy local food, wine, history, art and culture. Don't forget their more exotic destinations as well: the Mekong in Vietnam and the Irrawaddy in Myanmar. CroisiEurope also sails in Southern Africa and offers a number of themed river cruises throughout the year. The possibilities are endless so start dreaming about where your next river cruise will take you.
Come with us, and discover your DREAMS.
Where CroisiEurope Sails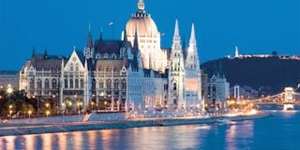 Danube
From the Blue Danube to the Black Sea
Croatia and Serbia
Hungary and Serbia
The Blue Danube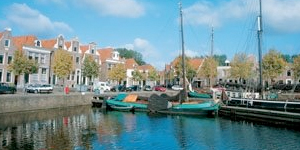 Rhine, Main, Moselle
Germany, Neckar, Saar, and Baltic Sea
Romantic Rhine
Holland and Belgium
Space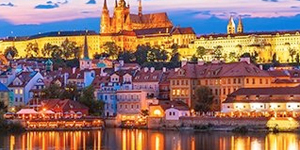 The Elbe
Amsterdam to Berlin
Berlin and Prague Cruises
Berlin Cruises
Space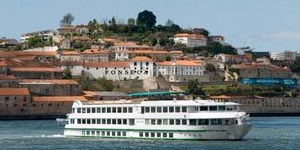 Portugal & Spain
Douro Cruises
Guadalquivir and Guadiana Cruises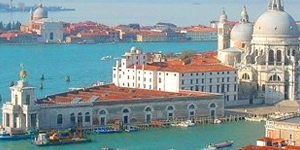 Italy
Venice and the Po Cruises
Cruises from Naples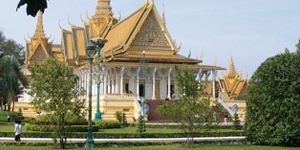 Vietnam and Cambodia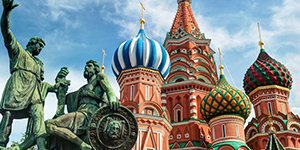 Russian (Volga River)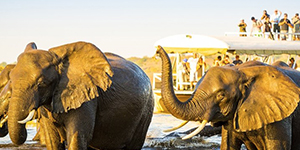 South Africa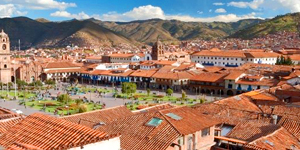 Peru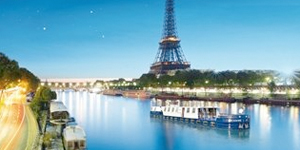 France
Paris and Normandy on the Seine
Southern France and Provence on the Rhone and Saone
Bordeaux region and Dordogne on the Garonne and Gironde
Loire Cruises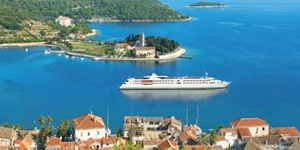 Coastal Cruise
Croatia and Montenegro
Cruises from Naples, Italy
Italy and Greece via Naples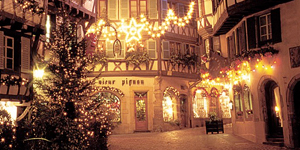 Themed
Cruise and Bike
WWI Commemorative Cruises
Hiking Cruises
Gourmet Cruises
Festive Cruise on the Rhine River
Christmas Market Cruises
New Year Cruises
Family Club
Amenities, Comfort and Friendly Service
CroisiEurope takes you away for so much less but still includes it all!
CroisiEurope's boats are spacious, bright and clean. Passenger capacity varies from 100 to 180 people, depending on the boat's design. Once on board, you will find all of the amenities and comforts which distinguish CroisiEurope's fleet, and the outstanding and friendly service which is the trademark of their staff and crew. CroisiEurope cruises always start with a welcoming cocktail reception, where you'll meet the captain, crew and staff of your boat.
French and European Cuisine
You'll experience some of the best French and European cuisine onboard. Your day will always begin with an impressive buffet breakfast. The chefs on each ship prepare succulent 3-course meals for lunch and dinner, which are served in the onboard restaurant. Mid-day and evening meals are paired with excellent and carefully chosen wines, and the service at each meal is exemplary.
Want to Relax: Choose Between The Lounge Bar and Sun Deck
All of the ships offer a lounge for your enjoyment and relaxation. You may browse in the onboard souvenir shop for mementos to take home, or find quiet time and read in the library (selected ships). The sun deck of each boat offers a panoramic view of the landscape's beauty as you cruise.

After dinner, retire to your private cabin in comfort for the night: all cabins are equipped with cruise amenities like air-conditioning, central heating, shower/toilets, satellite TV, safe, hairdryers, 220 V electrical outlets – and each gives you a view of the river.

Some ships have cabins designed for persons with reduced mobility. Please ask your vacation specialist for more information so that we may help you select the best ship for your needs.
What's Included
In addition to free Wi-Fi, CroisiEurope's fantastic value all-inclusive pricing includes accommodations in an outside cabin with all onboard meals, complimentary beer and wine at lunch and dinner as well as open bar throughout the voyage (not including Champagne, special wines or fine brandies), onboard entertainment and port taxes.
Free Wi-Fi for all Guests
Free Wi-Fi is available on all CroisiEurope ships throughout the fleet. While Wi-Fi is available in the reception area and lounge bar on most ships, on the newest ships such as the Ms Gerard Schmitter, the MS Cyrano de Bergerac, the MS Lafayette and the fleet of four hotel barges, Wi-Fi is available throughout.

CroisiEurope is also equipping every ship in the fleet (apart from those ships on the Mekong) with a Samsung Galaxy Tablet for guests' use.