WE RECOGNIZE OUR LOYAL CUSTOMERS
As a "Thank You", you'll receive a free cruise perk. How do you get this cruise perk? It's simple!
Just book your next vacation on board your current cruiseor call us within 30 days of returning home. Then pick your perk from the list below.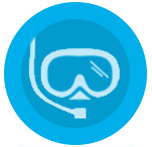 SHORE EXCURSIONS
Have you ever experienced horseback riding on the beach or taking a helicopter ride to the top of a glacier? Either way, make the most out of your vacation by adding a shore excursion adventure that is sure to give you bragging rights amongst friends and family for a lifetime.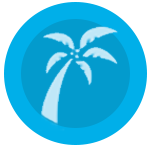 RESORT FOR A DAY
You have already been to a few port cities before and are looking for something different or maybe you just want to relax. By selecting a Resort For A Day experience you will be able to spend the day at the resort of your choice while your cruise ship is in port. That's right, you will be treated like a resort guest for a day to lay on the beach, meet new friends or enjoy lunch poolside.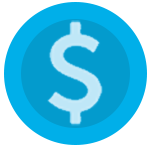 ONBOARD CREDIT
Select on board credit and enjoy a spa service, specialty dining or cocktails while onboard your next voyage.
| | | | | | | |
| --- | --- | --- | --- | --- | --- | --- |
| CRUISE VALUE | $1,000 - $1,999 | $2,000 - $2,999 | $3,000 - $3,999 | $4,000 - $4,999 | $5,000 - $5,999 | $6,000+ |
| PERK CREDIT | $25 | $50 | $75 | $100 | $125 | $150 |

Call Your Vacation Specialist Today
(321) 263-1544
Cruise Perk offer is valid only for new individual reservations. New reservation must be made within 30 Days from trip end date and sail within 18 months from trip end date. Land reservations are not eligible for this promotion. Reservations must be made with Dream Vacations. Cruise Perk is non-refundable and non-transferable. Onboard spending amount cannot be used in the casino, and may not be redeemed for cash; unused portions will become void after cruise is complete. Spending reimbursement will be issued once client returns from cruise and is only applicable to select sailings. Select Cruise Perk offers may not be available in all locations, check with your Vacation Specialist before selecting your Perk. Perk must be selected at least 45 days prior to sailing. If you book and sail within 45 days from departure, please contact your Vacation Specialist. Once Cruise Perk is selected, you only have 24 hours to change it. After 24 hours, the Perk cannot be changed. Cruise Perk Offer may not be combinable with other offers or promotions. Offer is not valid on group reservations. Offer is subject to availability, capacity-controlled, limited by the cruise line, and may be changed or withdrawn from select sailings at any time without prior notice. Rates are subject to availability. Cruise rates are in U.S. dollars, per person and based on double occupancy. Additional restrictions apply. Contact your Vacation Specialist for full details. Perk value based off of cruise value; cruise value of $1,000-$1,999 equal a perk credit of $25. Cruise value of $2,000-$2,999 equal a perk credit of $50. Cruise value of $3,000-$3,999 equal a perk credit of $75. Cruise value of $4,000-$4,999 equal a perk credit of $100. Cruise value of $5,000-$5,999 equal a perk credit of $125. Cruise value of $6,000+ equal a perk credit of $150.